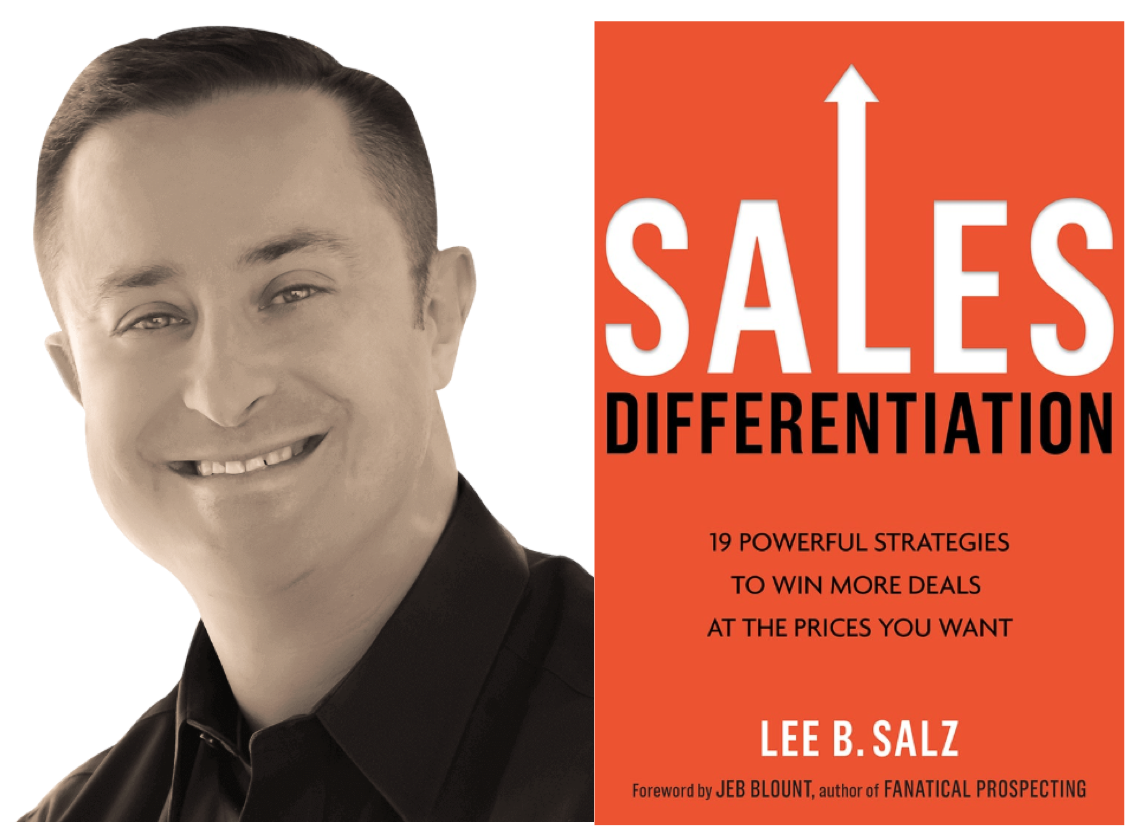 060 GUEST: How to Differentiate, and Sell at YOUR Price, with Lee Salz
Many salespeople think that they need to drop their price, or have the lowest prices to win business.  And when they do drop prices, if they do get the deal, they are giving away profit, many time unnecessarily.
To win deals at the prices you want, the needed strategy is differentiation. Lee Salz shows us how to create meaningful value and stand out from the competition so we can deliver value, and sell at full price.
Listen to the Quote of the Day at [23:03]
Lee Salz
Lee Salz is a leading sales management strategist and CEO of Sales Architects®.  He's a recognized expert in sales differentiation, he works with senior executives and business owners across all industries helping their salespeople win more deals at the prices they want. Lee is a frequently sought-after keynote speaker and consultant on sales differentiation, sales force development, hiring, onboarding, compensation, and other sales performance topics. He's also an award winning author of several books including his latest bestseller Sales Differentiation which won the silver medal for Top Sales Book of 2018 from Top Sales World.
Get Lee's "Sales Differentiation Minute Video Series After Buying the Book
Click on the red "Bonus" banner on the left side of the SalesDifferentiation.com page.
Listen by Clicking Here (25:00)
Get Notified of New Episodes, and Other Free Sales and Prospecting Weekly Tips