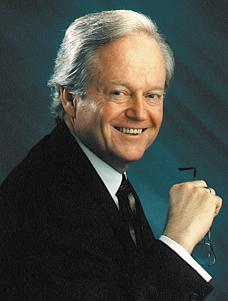 081 GUEST: Sales Legend, Ben Gay III
Ben Gay's accomplishments as a sales pro, speaker, author, and trainer are unmatched.
Today Ben shares several interesting stories about just a few of the many sales and motivational celebrities he has worked with, including how Zig Ziglar actually worked for him.
And how he spent nine hours in a San Quentin jail cell with Charles Manson.
Ben reveals his favorite close, and the concept of Sales Infiltration, which he considers the most powerful tool a sales pro can use.
Hear Ben's favorite quote at [47:20]
Ben Gay
Ben was the Number 1 salesperson in every organization in which he has worked.
At age 25 he was president of what was then the world's largest direct sales/network marketing company, having been personally trained by fellow sales legends J. Douglas Edwards, Dr. Napoleon Hill, Earl Nightingale, William Penn Patrick, Zig Ziglar and many other sales giants.
One of the most famous, popular and powerful sales trainers in the world, Ben now writes/publishes/produces "The Closers" series of books/audios/videos/newsletters/teletrainings/live seminars, a series that is considered to be "The Foundation of Professional Selling."
Ben was the founder and is the current Executive Director of The National Association of Professional Salespeople.
Ben's site is http://BFG3.com
Get Ben's books at http://stores.ebay.com/ronzonebooks
Here is another project important to Ben that he currently is working on: http://Thelastprotege.com
_________________________________________
Listen by Clicking Here (52:26)
Get Notified of New Episodes, and Other Free Sales and Prospecting Weekly Tips