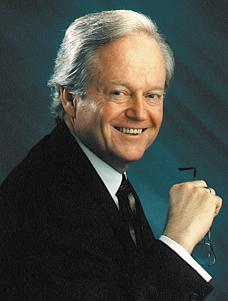 137 GUEST: He Was Personally Mentored by Napolean Hill, Ben Gay's Daily Success System
Ben Gay, author of the classic and best-selling "The Closer's" series of books, arguably has more sales knowledge, and has personally interacted with more of the legendary sales and personal development experts than anyone alive.
He rejoins the podcast to share how at an early age he was personally mentored by the great Dr. Napolean Hill. Ben lays out the Daily Success System that Dr. Hill worked with him to put together, that has contributed to his massive success in sales and life, and that he still uses today. And you'll see how you can use it too.
Hear Ben's Quote of the Day at [38:33].
Ben Gay
Ben was the Number 1 salesperson in every organization in which he has worked.
At age 25 he was president of what was then the world's largest direct sales/network marketing company, having been personally trained by fellow sales legends J. Douglas Edwards, Dr. Napoleon Hill, Earl Nightingale, William Penn Patrick, Zig Ziglar and many other sales giants.
One of the most famous, popular and powerful sales trainers in the world, Ben now writes/publishes/produces "The Closers" series of books/audios/videos/newsletters/teletrainings/live seminars, a series that is considered to be "The Foundation of Professional Selling."
Ben was the founder and is the current Executive Director of The National Association of Professional Salespeople.
Ben's site is http://BFG3.com
Get Ben's books at http://stores.ebay.com/ronzonebooks
Here is another project important to Ben that he currently is working on: http://Thelastprotege.com
_______________________
Listen by Clicking Here (39:51)
Get Notified of New Episodes, and Other Free Sales and Prospecting Weekly Tips