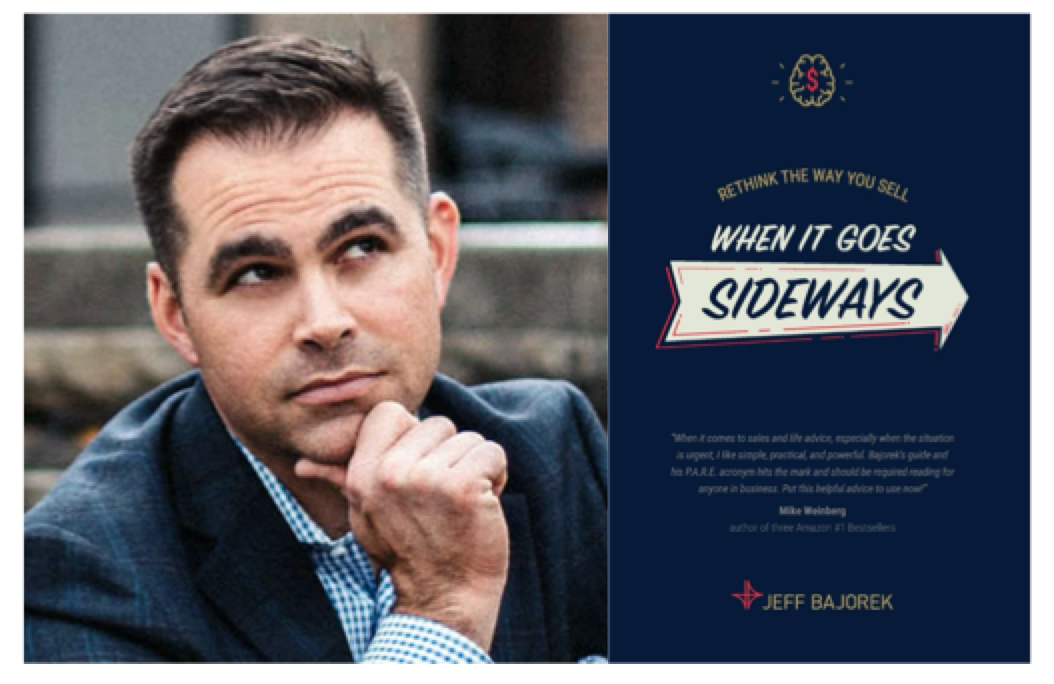 152 GUEST: How to Rethink the Way You Sell When Things Go Sideways, with Jeff Bajorek
When things don't go according to plan, as has been the case for everyone over the past few months, it's important to not panic, and do the things we can control to ensure success.
Especially in sales.
Jeff Bajorek reminds us of the fundamental that work in any environment, and are especially important in a pandemic and economic downturns.
Hear the Quote of the Day at
[30:02]
Jeff Bajorek
Jeff Bajorek helps sales pros in many ways… he is a consultant, speaker, trainer, and coach. He is the author of The Five Forgotten Fundamentals of Prospecting, and his new book, Rethink the Way You Sell When it Goes Sideways.  He is the host of the popular sales podcast, The Why and the Buy. Jeff helps salespeople perform better by challenging them to rethink the way they sell.
Listen by Clicking Here (35:00)
Get Notified of New Episodes, and Other Free Sales and Prospecting Weekly Tips