004 – How to Never Be Rejected Again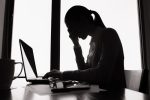 The fear of rejection is what stops many salespeople from being successful, and has prevented many others from even getting into sales. It should not, and does not need to be that way.
Art discusses what rejection really is, how you can avoid it, never feel rejected again in sales, and even accomplish things when you get no's.
Listen by Clicking Here (10:40)
Get Notified of New Episodes, and Other Free Sales and Prospecting Weekly Tips