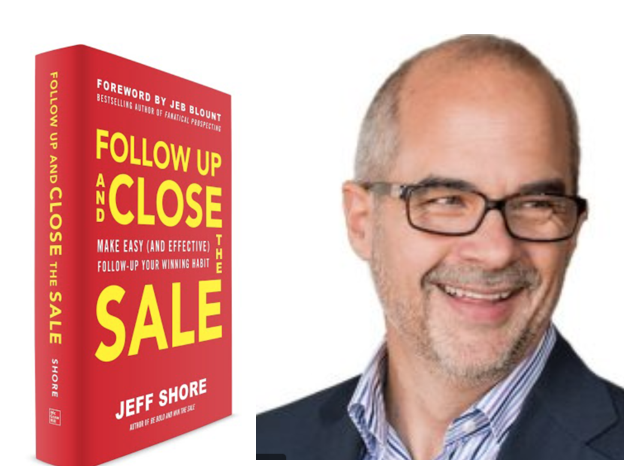 151 GUEST: How to Follow Up Effectively, and Close the Sale, with Jeff Shore
If you want to be successful in sales, you need to be effective with follow-up.
Far too many opportunities are lost because sales reps don't follow up effectively, or don't do it all.
Jeff Shore is an expert at follow up. He wrote an entire book on it, and in this episode shares what to do so you can turn your follow ups into sales.
Hear Jeff's Quote of the Day at [21:10].
Jeff Shore
Jeff Shore is a speaker, consultant, and author of 10 books, including Follow Up and Close the Sale. He's also host of the Buyer's Mind podcast. With over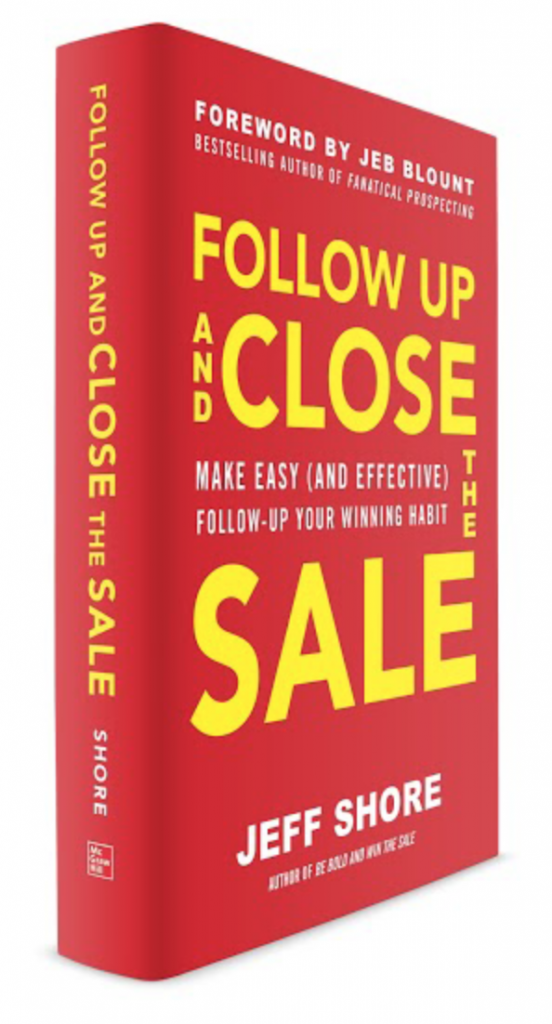 30 years of real-world, frontline experience, teaches salespeople how to climb inside the mind of their customers to sell the way their buyers want to buy. Using these modern, game-changing techniques, Jeff Shore's clients generated over $30 billion in sales last year.
Listen by Clicking Here (22:58)
Get Notified of New Episodes, and Other Free Sales and Prospecting Weekly Tips