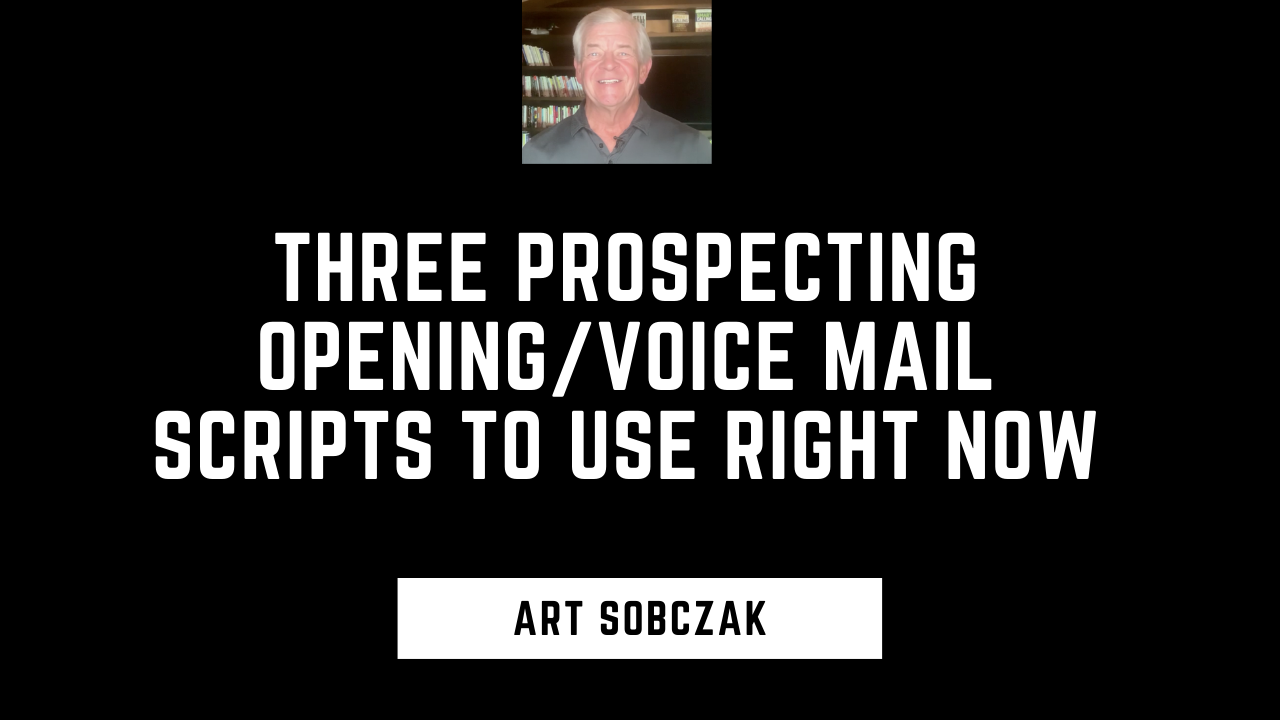 138 Three Prospecting Openings/Voice Mail Scripts to Use Right Now
Yes, we should be prospecting in today's challenging environment. But not in exactly the same way as before.
In this special video podcast,  Art shares three scripts that you can easily modify and use for your own calls to have meaningful conversations, and can result in future, or maybe even immediate new business, while helping people in the process.
Hear the audio below.
See the written transcript here.
View the video below.
Listen by Clicking Here (07:52)
Get Notified of New Episodes, and Other Free Sales and Prospecting Weekly Tips