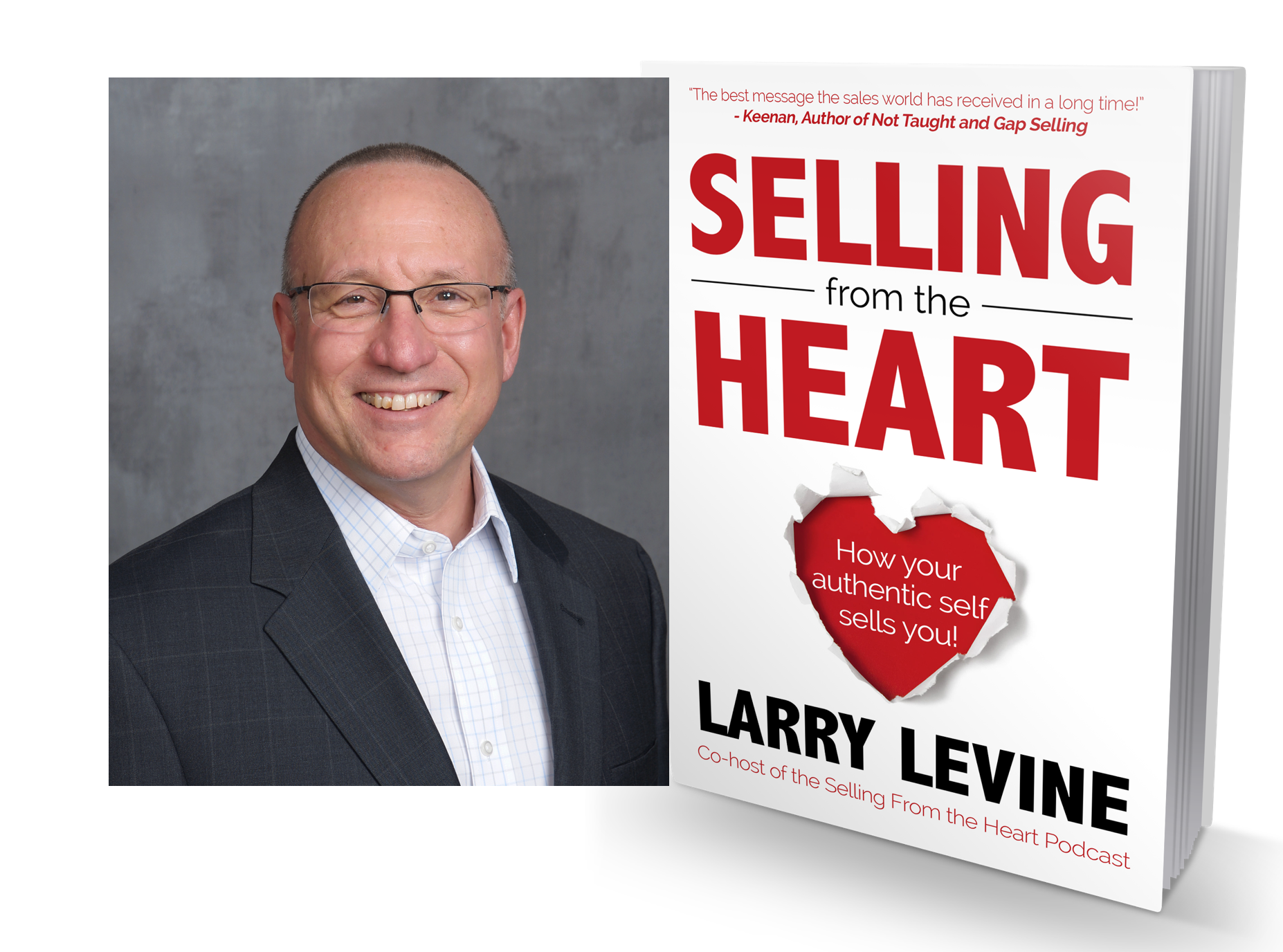 139 GUEST: Selling from the Heart, with Larry Levine
Today, more than ever, success in sales relies on being authentic, and delivering value with substance.
Our guest, Larry Levine, author of the top-selling book, "Selling from the Heart," has made delivering that message his life's work.
In this episode he shares how to be of greater service to more prospects and customers, and how to enjoy overwhelming success in the process.
Hear Larry's Quote of the Day at [29:00]
Larry Levine
Larry Levine is the best-selling author of Selling from the Heart and the co-host of the Selling from the Heart Podcast. With 30 years of in-the-field sales experience within the B2B technology space, he knows what it takes to be a successful sales professional.
Larry has successfully sold to customers ranging from up-and-down the street accounts to Fortune 500 companies.
Since 2016, Larry has coached sales professionals across the world, from tenured reps to new millennials entering the salesforce. They all appreciate the practical, real, raw, relevant, relatable and "street–savvy" nature of his coaching. Larry is not shy when it comes to delivering his message.
Contact Larry and get the book at SellingFromTheHeart.net.
Listen by Clicking Here (32:37)
Get Notified of New Episodes, and Other Free Sales and Prospecting Weekly Tips